Top reasons why teachers should be using Boom Cards in  Kindergarten.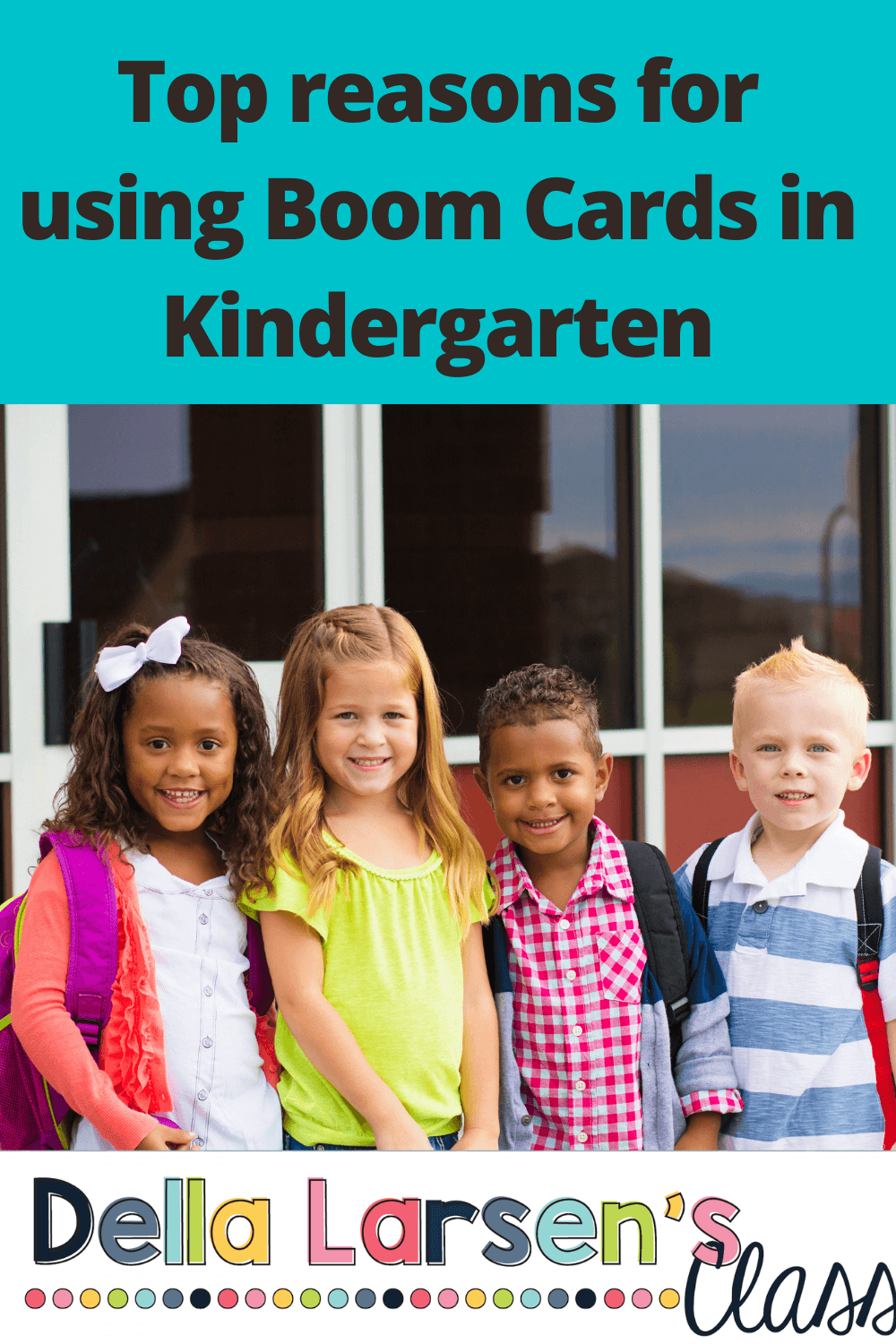 Boom Cards are digital task cards that provide students with immediate feedback on their answers.  However, that's not all that is provided with Boom Cards. Kindergarten teachers can access a report feature that includes student accuracy.  The most impressive feature on this digital platform is that students love playing Boom Cards. There is an element of fun that is not present on other platforms. Students receive an audible "ding" with a correct answer. Receiving that feedback makes learning feel like a game.
Learning feels like a game.
The Boom Learning platform offers so many features that engage students.
From mystery pictures, to escape rooms, to video mini lessons, Boom cards take learning to another level. Read more about teaching sight words with Boom Cards
Kindergarten students aren't the only ones loving Boom Cards.
Teachers can easily assign decks to students. One of the great features is that Boom can be assigned both Google Classroom and Seesaw.  Kindergarten teachers can assign decks with either a hyperlink or a fast pin. Boom Cards are versatile they can be played on multiple devices.  Kindergarteners can access their decks on iPads, Chromebooks, even a phone.
There's an app for that.
Head over to the app store and download the free Boom Learning app to make playing decks easy on iPads, and phones. Add the Boom URL to your Clever account and students can access with their Clever badge.
Differentiating for all students
Meeting the needs of every child, every day. This is what kindergarten teachers attempt to do daily. However, it is extremely difficult to reach every single child. Many students come to us with very little or no English, many have special learning needs. It is the kindergarten teacher's job to ensure every child leaves kindergarten able to read.  Boom cards offer built in differentiation.
Built in differentiation
Boom decks that provide sound, can help build vocabulary in our ELL students. Kindergarten students are not merely matching letters, but hearing the letter or the sound while they complete their word work activities.  Providing students with video mini lessons give students direct instruction and a double dip that is necessary for mastery.  Learn more about using Boom Cards for interventions here.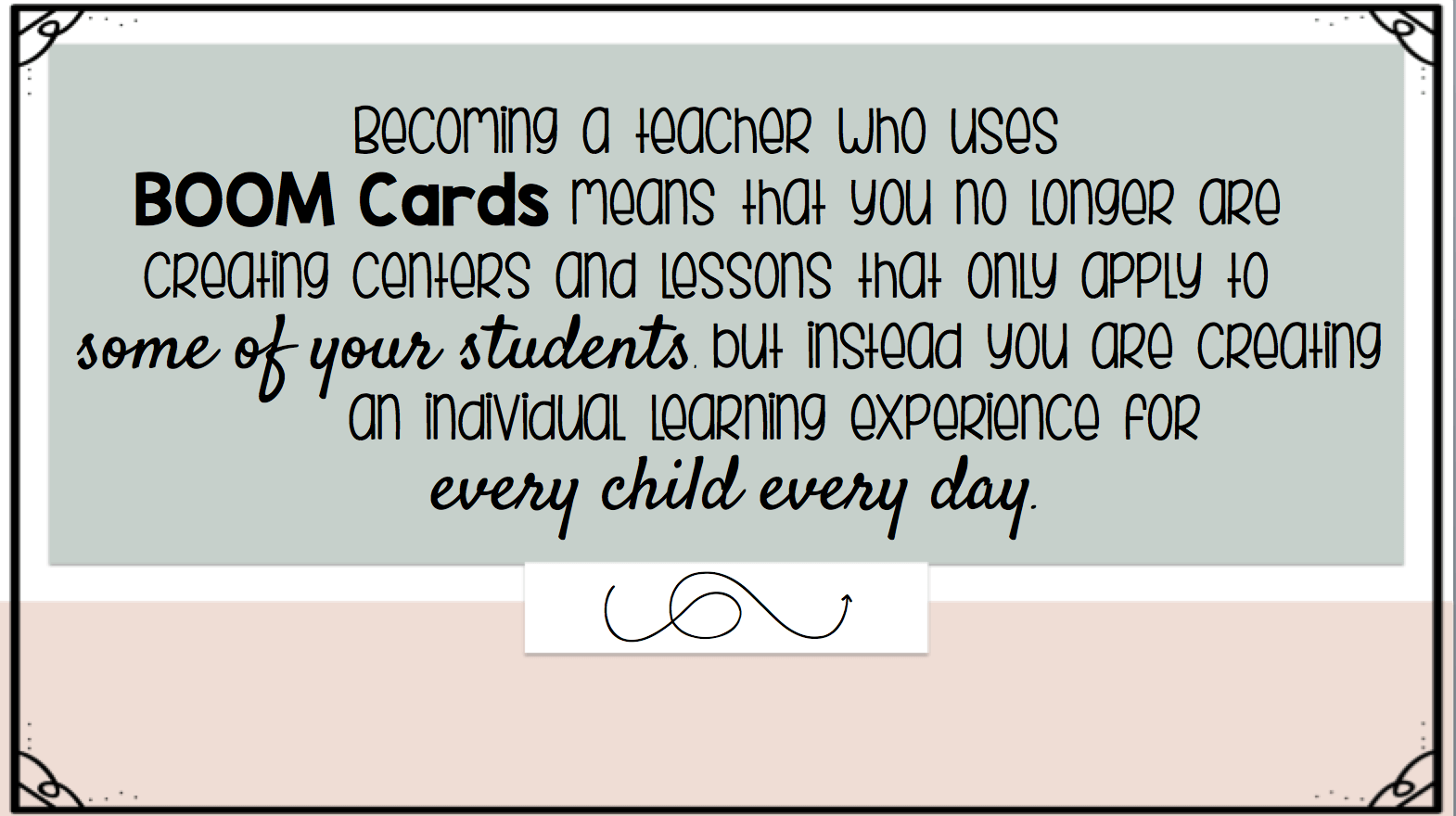 Teachers using Boom Cards can feel confident they are providing the necessary scaffolds for all of their kindergarten students. Regardless of first language, or special needs Boom Cards can provide the extra support students need to achieve.
Try this addition and subtraction Boom Card for free.