Have you seen color by code Boom Cards?
Color by Code Boom Cards are simply amazing. We all love Boom Cards. They are self-checking, digital task cards that make learning feel like a game, but the color by code feature brings "working until you finish" to a whole new level.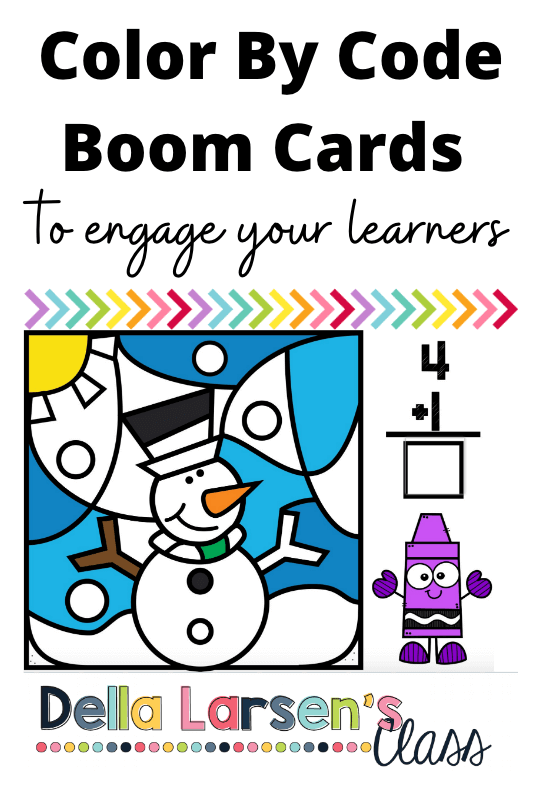 How does the color by code decks work?
We have all see worksheets that have our students color in certain sections with different crayons. My kindergarteners have always enjoyed creating the image and they make for a great bulletin board display. However, Boom cards take that wonderful color by code activity and digitize it.  As your kindergarten students work through the deck, more and more colors begin to emerge. Each slide shows a progression in the picture. I add a little extra hint on my Boom Cards. The crayon friend helps my student guess what color will show up on the next slide. That type of engagement makes color by code Boom Cards even more fun for your math and literacy centers.
"Wait, I need to finish"
Oh, how I love those words. When a student is highly motivated to finish their work it's like music to a kindergarten teacher's ears. With color by code Boom Cards, your students will want to get to the end of the deck so that they complete the picture. You will love that Boom provides you with the data on their work. Making your progress monitoring easier than ever.
Try a Color By Code Boom Card today and your students will thank you!
Make sure you join our email list to be the first to know about new resources.