Using Technology in Your Primary Classroom
If you work in a school like mine, you are being asked to use more and more technology in your kindergarten class. You may have been given a cart full of Chromebooks or iPads, but have absolutely no idea how to use the technology in your classroom. I remember the first time I was given an expensive cart full of Chromebooks. I'll be honest I was a little nervous. What if the kids broke them? What if I couldn't figure out how to use them? Did I really have to?  Aren't my kindergarten students too young? So many problems went swirling around my head and it led to a sort of technology paralysis. As a result, I was too overwhelmed to even use them.
However, just like everything else the more we practice something new the better we get at it. So I pushed through my fear. And guess what? I love them! I have become a passionate digital user. Now don't get me wrong, I don't think kids should be on Chromebooks all day – even most of the day. But like chocolate cake and wine everything in moderation. Technology in kindergarten and first grade is a powerful tool that we can use to transform our classrooms, engage our students, and reach every child. I've been using paperless lessons in my class for 3 years now, and I'm still learning every day. Here are my 5 tips for using iPads and Chromebooks in the primary grades.
Digital Centers
I use a variety of centers in my classroom. I have a dramatic play center, a block center, an art center, math centers, writing centers, word work centers, the list goes on and on. A consistent theme is Boom Cards in my centers. I love using Boom Cards in my math and word work centers. Using an iPad or Chromebook in my academic centers has changed the way I teach and changed the level of independence for my students. Boom Cards offer a bonus feature of sound. My students can hear sight words as they build them, listen to a word problem being read to them, hear vocabulary words before they determine the beginning sound. The sound feature of Boom Cards has been a game-changer for my students.
RTI
I love when my kids can actively manipulate letters and pieces to show their learning. For instance, the problem I have with hands-on centers is unless I am sitting with the child I can't see what they actually have done. This is a problem when it comes time to actually make decisions about the next step. However, when I use Google Classroom or Boom Cards I have a product that I can look at to see how they did. Boom cards actually take the data on rate and accuracy for me. I just print out their reports and my progress monitoring is done! With Google Classroom I have a permanent product. No lost or misplaced papers. It's all saved online!
Fast Finishers
Oh, those fast finishers. We love them, their test scores can make us look so good. I call them zoomers. You probably have them in your class right now. Those kids who can stay focused and finish their work long before the other kids have even started. These fast finishers are great, but they need a little extra to keep them from becoming bored. Technology is perfect for them. Once they are done with their writing they can pop onto a Chromebook and complete a Google Classroom activity and you'll feel confident they are accessing curriculum that remains challenging. Can you say differentiation???
Project-based Learning
I love having projects that span several days and even weeks. We have a large unit on animals and I have my students create a "field guide". Chromebooks are perfect for long-range projects. It's easy to search, find, and add photos to their writing to bring it alive. If you use the Common Core in your district, you may be looking for a way to meet the digital publishing standard. CCSS.ELA-Literacy.W.K.6
With guidance and support from adults, explore a variety of digital tools to produce and publish writing, including in collaboration with peers.   Using Google Classroom to complete a field guide is a perfect solution. Your students can find images online that will bring their writing to life! A simple Google search of images can totally change their writing.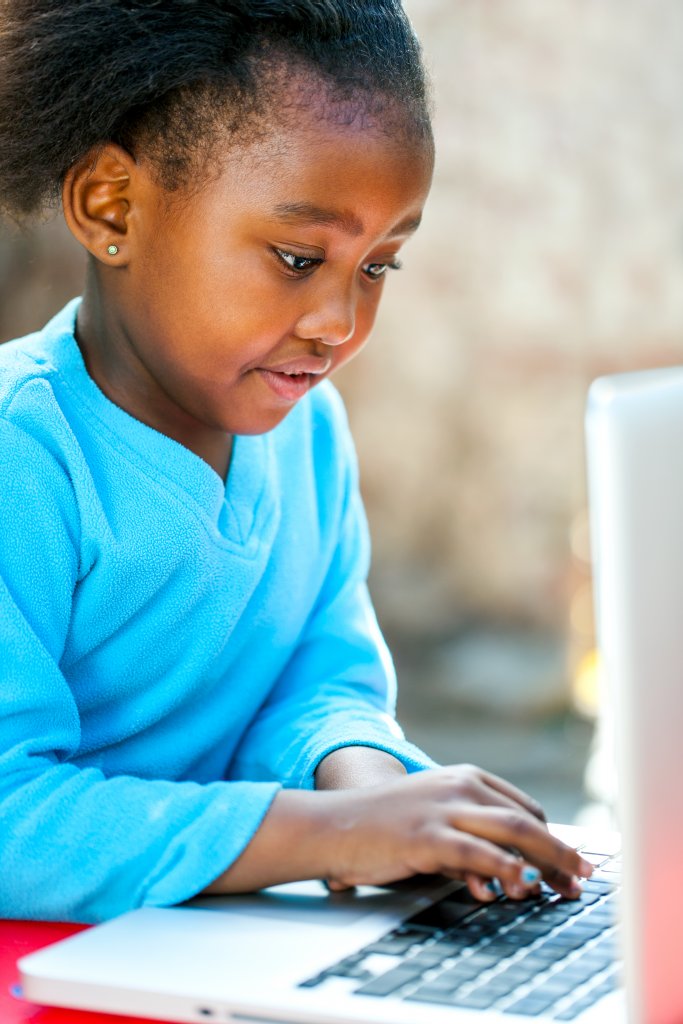 There's an app for that!
Have you tried  Do ink or stop motion? These are 2 apps that are easy to use and will bring a level of excitement to your classroom that may surprise you. Do ink is an app that uses a green screen to broadcast an image to a video. The best part is you don't need any fancy green screen to do it. I use a large piece of green bulletin board paper.  I love this for nonfiction reports. Your students can learn all about the frog life cycle then read their report in front of a green screen with Do Ink and you can project images of a pond behind them.
Another idea is to have them learn about a famous person and have them write a report on them while projecting an image of that person. I love using this app with photos from a field trip. Image how much more powerful the kids writing about apple picking will be when they recite their writing in front of an image from the trip to the apple orchard. It makes a great presentation for open house.
My students have been using stop motion to animate their names. It's simple but oh is it powerful!
I use the app Stop motion and I have the kids draw a playground scene as a background then they use the app to animate their name. The letters slide down the slide, move across the monkey bars, and jump off a swing. The options are endless.
I totally understand if you are nervous to try something new, we all feel that way. But bringing technology to our youngest learners is a gift we can give to them.
So give it a try, you'll be glad you did.