Kindergarten teachers are never done.
That's because our kids remain "our kids" long after they move on. We are totally invested in their success, as if they are our "school sons" and "school daughters." We want them to do well even after they leave us—especially after they leave us!
So, when it comes to high-stakes testing—which is happening more and more, and earlier and earlier—we are invested in our students' success. As a kindergarten teacher fo over 30 years, I know kindergarten teachers feel a sense of relief that we don't have to give these tests—but we also feel that it's our responsibility to be the first to prepare them.
We share the pride of students who succeed and we share the pain with students who don't. For those of us in low-performing schools the impact is even more intense. We feel a huge responsibility to our kids. High-stakes testing is harsh and we know it doesn't give an accurate view if our kids. But testing is how we and our kids are judged.
Even more importantly, schools are moving away from pencil-and-paper tests toward digital testing, online, via Chromebook. This is what we have to prepare our students for!
That's exactly why I created my Digital Bundle Starter Package. This is the perfect tool to open up the digital world to your students.
We can't expect the kids to show up in 3rd grade having no experience moving pieces, filling in blanks, logging in and submitting work. They need to be digitally competent so they can focus on content.
This digital package makes it easy for you and your students. It's a simple and quick download that gets you and your students working with Google Classroom—which is the best way to give kids experience in the digital world!
And remember: Kids love technology. They're not hesitant to push a button, they're not worried about breaking something. They are open and ready to learn.
Here's why my brand-new Digital Bundle Starter Package is all that you need!
* Low cost.
* Easy to download.
* Simple to use.
* You'll feel confident.
* All the prep work is done for you. No lines at the copy machine with digital resources.
* All you have to do to start an activity—is start the activity.
* There are four separate resources included:
* Sound Cut and Paste Worksheets. Your students won't even realize they're learning—they'll be having too much fun coloring and cutting and gluing! I use these when I'm having guided reading groups. I need my kids to working quietly at their desks so I can get to my groups. Color, cut, and paste is the perfect answer to that age old question. What is the rest of the class supposed to do while I'm at reading groups?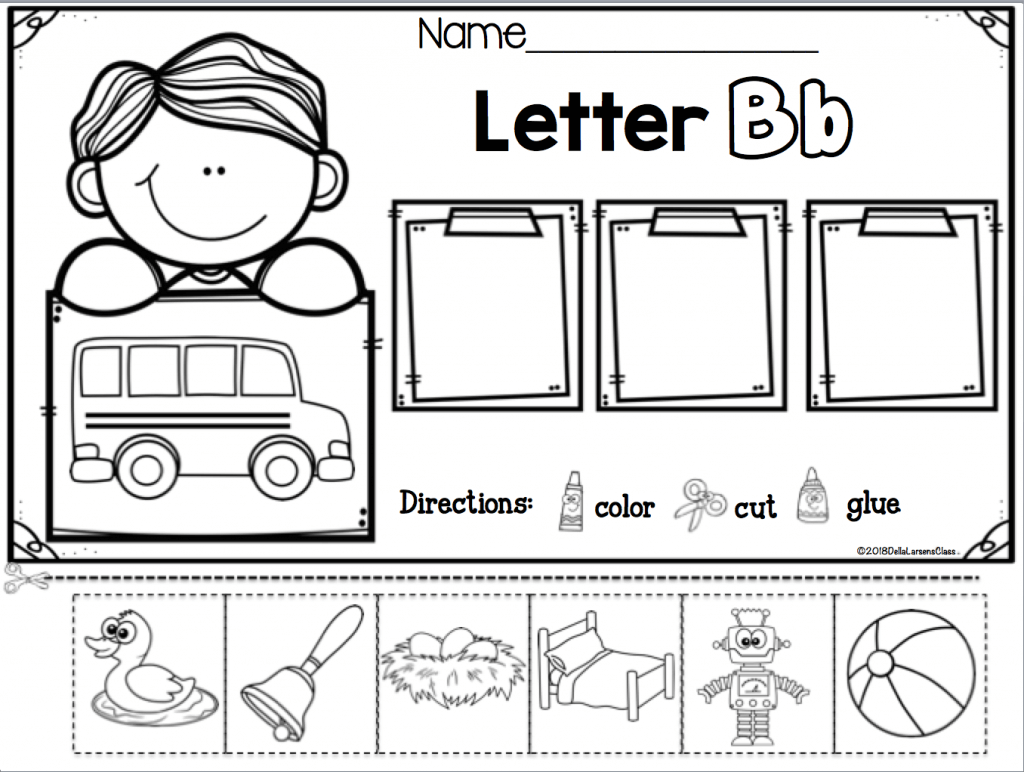 * Word Walls. The poster resource has 26 pages for each letter of the alphabet—and each page has 4 images and words to represent the initial sound. The illustrations are engaging and the words are fun—like the "P" poster with penguin, pumpkin, pig and pizza. They can even use it to make up a quick story about penguins living in pumpkins next to—well, you get the idea.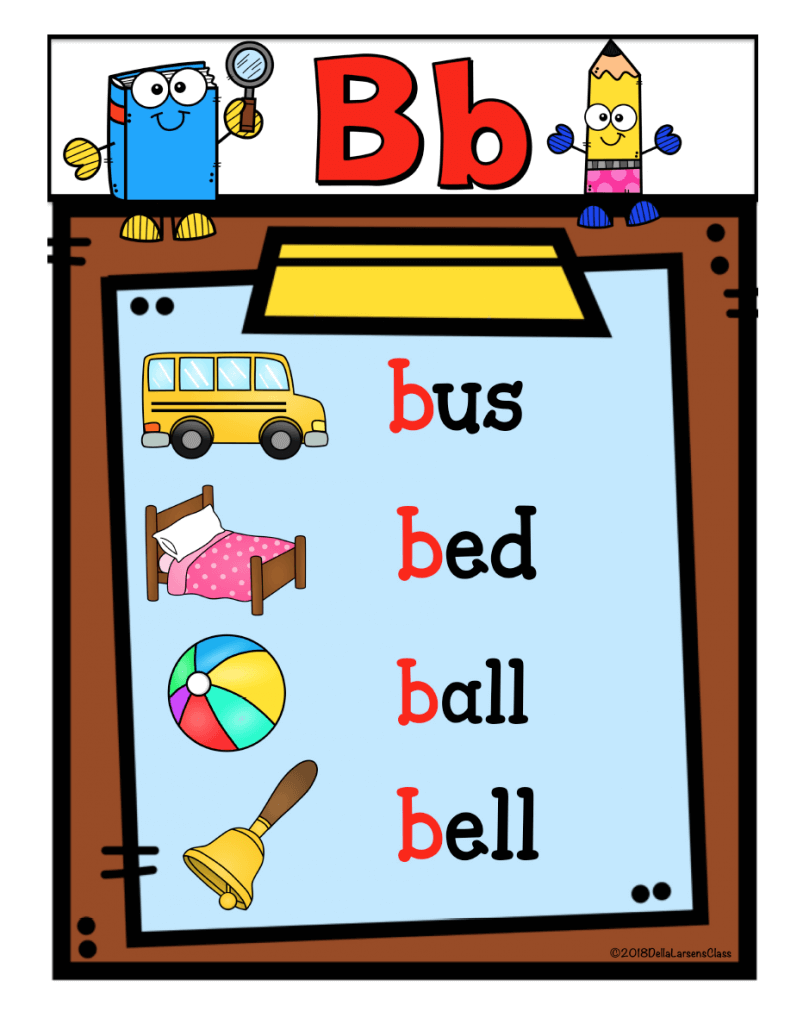 * Beginning Sound Sort Resource for Google Classroom. There are 26 interactive slides with cute visuals. Each slide has moveable pieces so the kids can "show what they know." Learning to control those movable pieces is so critical to success on those paperless tests. The kids up in third grade will need to use the track pad to move pieces, and we all know that takes practice.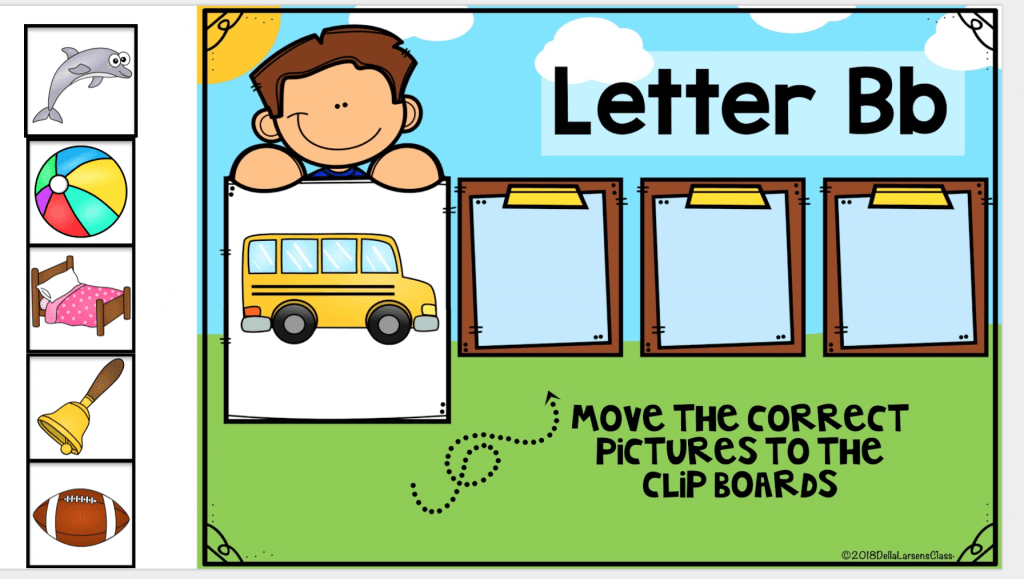 * Boom Cards. My favorite! Your students will delight in dragging words to match illustrations—or matching letter sounds or word-beginning sounds. The best part? Boom offers a sound feature so your kids will be able to hear the letter and the beginning sound. It's like a a mini-lesson on every slide.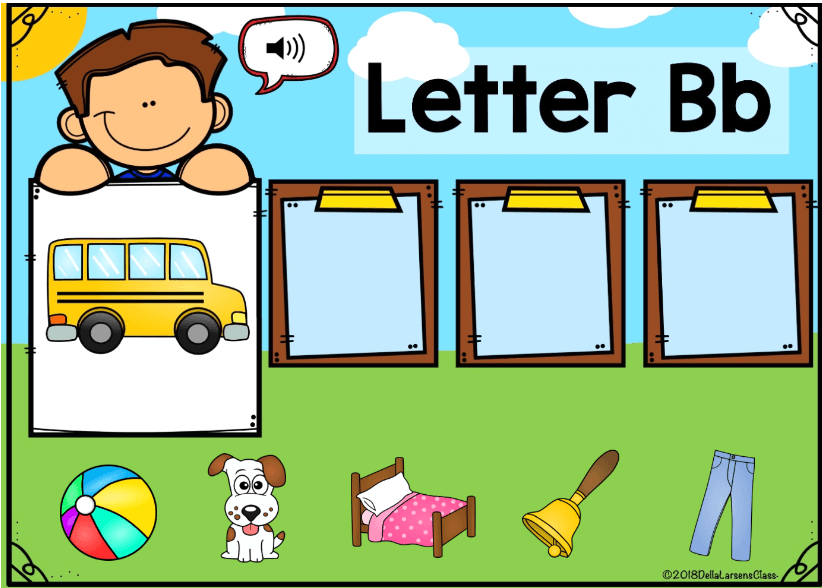 Look—if your administration hasn't asked you to start teaching these skills yet, trust me, they will—and sooner rather than later! Digital is coming to kindergarten. We need to get out in front of the wave and give our kids responsible and developmentally appropriate digital resources.
Finally, be prepared for your principal to love you—because you are helping to boost your students ability to succeed long after they leave y ou.
This is a win-win-win and many-more-wins situation!
All the best.