The more I see, the more I realize the importance of transitions.
For students — and of course for their parents and teachers — the transition to Kindergarten is one of the iconic moments in life.
In the world of K-to-12, it all begins with K!
Now is the time to think about readiness. Summer is full upon us — in a blink of the eye, the little ones will be hopping onto buses or into family cars, for that oh-so-very-long journey to the first day of Kindergarten.
We want the journey to be a great one. To be safe, to be fun and to be full of learning.                                                                                                                 Unfortunately, every year, more and more kids are coming into kindergarten without the skills they need. That fear creeps into parents' minds in August — and teachers can only hope that the new students will be ready. Often, it's not until Christmas that students have the skills to meet the academic challenges before them.
I think that the best way to put everyone's mind at ease — and to achieve kindergarten goals — is to hit the ground running!
That's why I've put together my Kindergarten Readiness Pack.
Teachers — this is a perfect tool to get off on the right track.
Parents — you can give your children a head start.
My Kindergarten Readiness Pack is chock full of all the things I wish my students knew coming into the first day of kindergarten.
Letters, rhymes, syllables, counting, comparing amounts — plus many helpful tips and checklists!
This year, I'll be ready. And so will you!
My Kindergarten Readiness Pack has it all — 24 Boom Decks and more than 400 slides. I've created it with Boom Cards, because I can get my kids onto the iPad on the very first day!
(Google Classroom I love you, but it takes a bit of time to get my kids set up on Google.)
Let's look at Boom Cards. I've written about this in a previous blog — but the key thing to know is how easy they are to use — and especially how easy they make it for teachers to introduce technology to the classroom!
Using Boom cards offers many variations — teaching students to match letters, letter sounds, beginning sounds and on and on. There are similar decks to teach math skills — all the basics your students need to thrive!
And there's no need to worry if Boom Cards are the right choice to meet your technology needs. That's because Boom Cards have won the prestigious Academic Choice for Smart Media Award!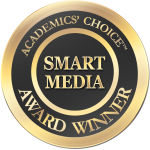 That alone should make you confident that you are using digital in a responsible way.
Boom Cards are simply perfect for the iPad — as they offer sound and moveable pieces, so your students can be active learners. The sound feature is really a terrific bonus — because there's no more worrying if a student has the vocabulary needed to count syllables or to identify a rhyme!
Going digital can be daunting to teachers. Kids don't care! But many teachers simply aren't sure about all the options available to them.
No fear! Eliminate the guess work, eliminate the endless research, eliminate the daunting array of choices.
The Kindergarten Readiness Pack is your one-stop solution to going digital — and it is the fun way for your kids to quickly get up to speed.
You'll be amazed how eagerly they take to it —and how reluctant they'll be when you have to move on to different activities!
Make sure you join me to learn more about digital resources as we engage our students with technology.